About Woodcreek Ins. Services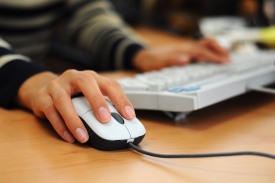 We are an Independent Insurance Agency. We do not work for any one specific insurance company; rather, we work for you. We do the shopping for you. With our highly sophisticated computer systems, we can shop the entire California market place and locate the Company, Product, and Price that best fits your needs.
Over the years, we have gained the expertise to match the right person to the right insurance company. This is our strength. We offer a complete evaluation of your insurance needs by matching your requirements with a total insurance solution.
Our office is staffed with bright, intelligent people, who have many years of experience providing service above and beyond the call of duty. Our clients are busy individuals and families who seek convenient, personal, affordable and hassle-free solutions for all of their insurance needs.
We serve the insurance needs of thousands of individuals, families and businesses. Not only do most of our clients renew their policies, they also refer their friends and neighbors. You can visit us here 24 hours a day, or call our office during business hours. You're going to be so glad you called.
Our hours are: Mon-Fri from 9am to 5pm and evenings by appointment. You can phone us at 916-783-8444 for a fast free phone quote.